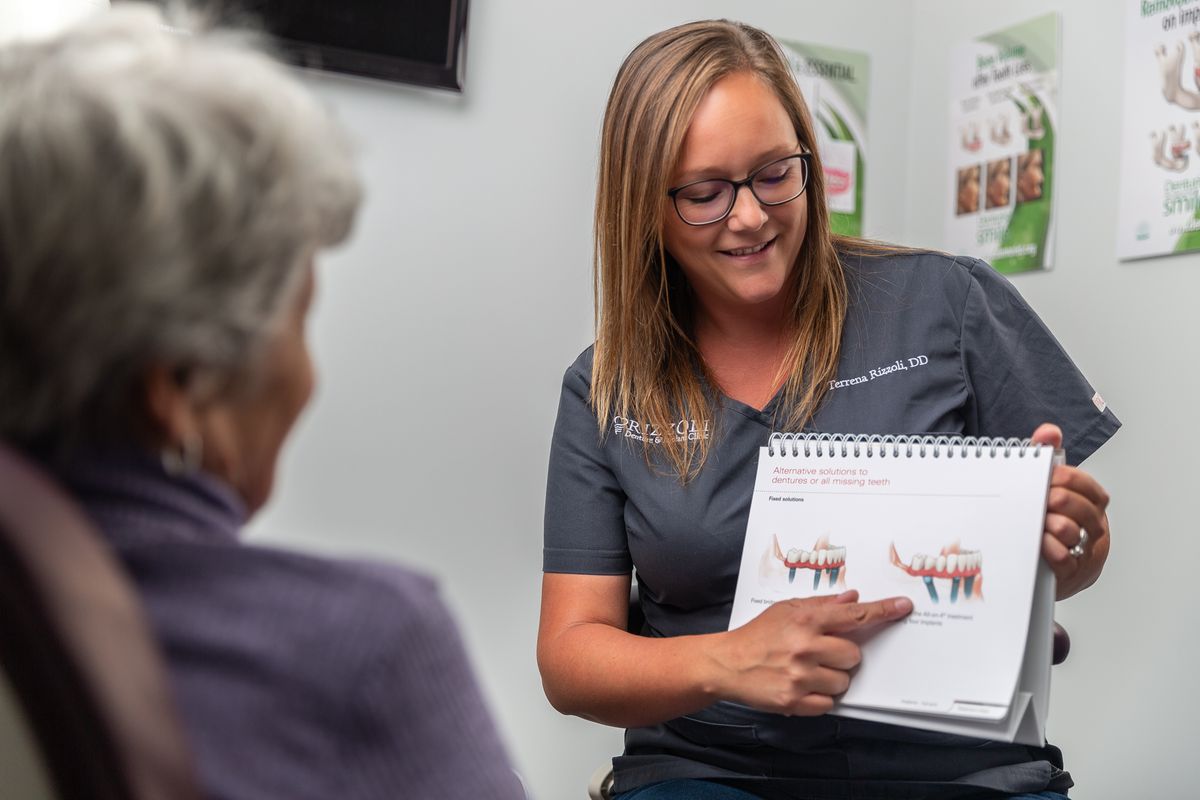 Quality Denture Work in Stony Plain
We are a Denture & Dental Implant Clinic serving the Stony Plain Area since 2011. Our qualified denturists strive to provide comprehensive denture services that exceed patient expectations.
Welcome to Rizzoli Denture & Implant Clinic
Experienced, Friendly, Local
Our on-site denture lab and capable staff are equipped to handle your denture needs, whatever they might be. Whether you are starting a denture treatment, in need of an adjustment, or looking for an implant solution, Rizzoli Denture & Implant Clinic is here to help! At Rizzoli Denture & Implant Clinic, we understand that dentures aren't just about how they make you look. Along with the aesthetic improvements they offer, dentures can make a world of difference in how comfortably and confidently you eat, speak, and enjoy your life. That's why we are so passionate about finding optimal denture solutions for our patients and ensuring they are satisfied with the results.
We are a Digital Denture Clinic
We are proud to be a digital denture clinic that offers 3D-printed dentures captured by digital impressions. This new scanning process offers our patients dentures that fit much more precisely than traditional dentures—along with a number of other impressive benefits. Learn more about the benefits of digital dentures during a free consultation with our knowledgeable staff.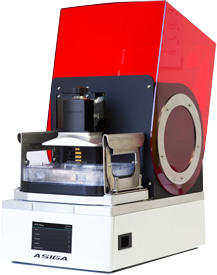 Book a Free Consultation
We take the time to listen to your needs, and committed to delivering the highest standard of service in a timely manner.
Our Services
We offer a wide array of treatments, and all of our denture work is custom. Your oral comfort is our priority.
Our Team
Our practice is built on quality patient care. Get to know our qualified and passionate staff.
Trust our knowledgable Denturists to help you
Whether you need a simple denture repair or more comprehensive denture services, our experienced denture clinic team has the knowledge, experience, and know-how to help.
Book a Free Consultation
We take the time to listen to your needs. Our denturists are committed to delivering the highest standard of service in a timely manner.
Testimonials
This is an awesome place to get your dentures done/fixed. We went to a consultation and the 2 ladies took excellent care of Mom and I. They gave is relevant assessment of where we were with Mom's teeth and where we go from there. Straightforward and honest with focus on customer. Was able to get appointment within a week too!
Sharon Lester
My husband and I couldn't be more happy with the caring, professional, efficient, personable, and knowledgeable staff at Rizzoli! Whether you are new to dentures or having issues with existing, we highly recommend Rizzoli because this team puts YOUR needs first.
Sharon Gallagher
From my first visit to Rizzoli Denture and Implant clinic the comfort level I felt from Dr Terrena Rizzoli and the rest of the staff put me at ease. She took the time to fully explain the process of All on 4 lower Implant Denture and removable upper denture.
Dr Rizzoli and her staff are very accommodating and friendly. She takes professionalism to a new level. I honestly can say that I can't imagine that from day 1 to completion could of gone any better. Very very happy with the finished product and cost. Would highly recommend Rizzoli Denture & Implant Clinic.
Ron Chayka
Jenn is outstanding. The service is awesome. This is my third set of dentures and this time has been by far the best. I haven't had any issues. I highly recommend Jenn.
Annette Stelte
I had a really positive experience at Rizzoli Denture Clinic! I've had dental implants for 20 years. Terrena made me new dentures, changing from a bar and clips to abutments with nylon snaps. It's so awesome, no more food under my teeth or sores in my mouth from my previous system. The work was done smoothly with well scheduled appointments in a very professional manner. All the staff were a pleasure to work with. I'm new to this clinic and certainly will be back for any future work! I highly recommend this clinic!
Cindy Wilson