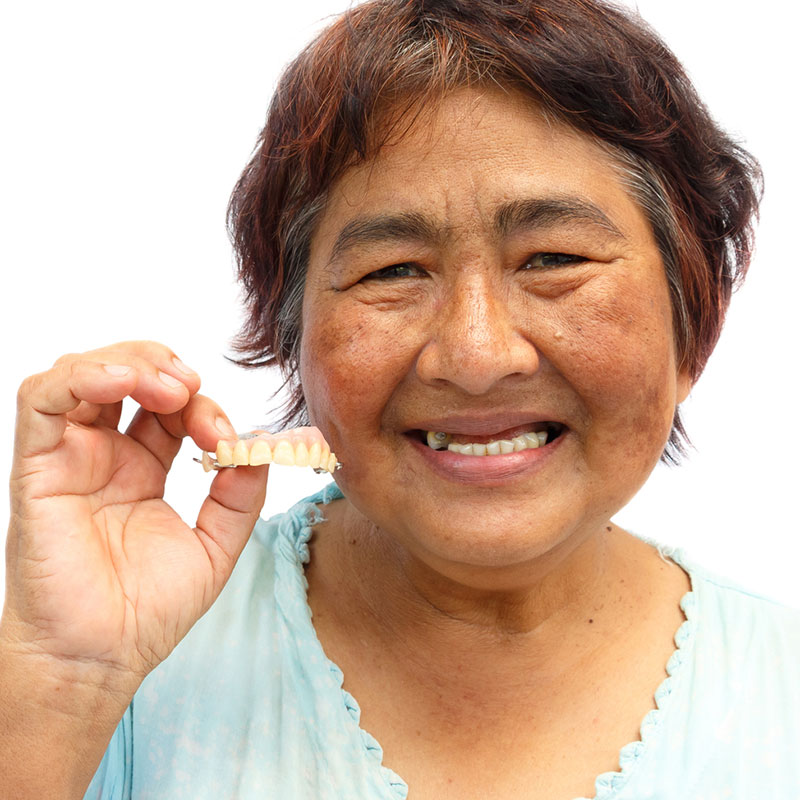 Same-Day Denture Repairs in Stony Plain
Handling your dentures with care is incredibly important. Sometimes, however, even with proper care, accidents happen. When these accidents do happen, they could result in broken, cracked, or chipped dentures. Rizzoli Denture & Implant Clinic for help! In many cases, we are able to repair your dentures in one day to help you return to smiling as quickly as possible.
Dentures that require repairs may be indicative of underlying problems, including the age of the denture, worn teeth, or poor fit. Our denturists can assess and explain how to prevent denture breakage from occurring.
We offer same-day repairs depending on the severity of the breakage. Our denturists complete quality repairs in a timely manner and are happy to help.
Denture Relining Services
Denture relines and rebases provide an existing denture with an updated, more accurate fit. Because your gums are always changing, denture wearers are expected to have a reline/rebase at least every two or up to three years to maintain comfortable fit and function.
Denture relines and rebases involve replacing the pink acrylic part of the denture, and processing it with new, high-impact acrylic material. This also helps keep the denture strength at its highest and reduces the chance of future cracks or breaks. Relines only affect the fit of your denture and will not change its appearance or aesthetics.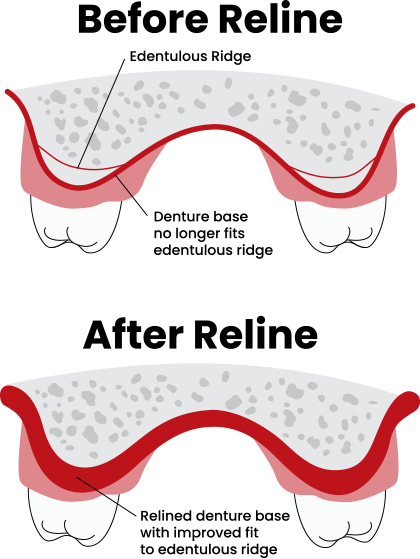 Denture Maintenance Services
Soft Liners for Dentures
Soft liners can be used when creating new lower dentures or retrofitted into existing lower dentures. Processed soft liners provide comfort and relief for individuals with gum tissues that don't respond well to the stress of dentures.
Soft liners serve as a permanent cushion inserted into a complete lower denture. They provide an added layer of comfort to patients with extensive bone loss to the lower jaw. Soft liners may also be a suitable solution for patients with chronically sore gum tissues or gums with bony areas.
Our denture specialists are soft liner experts and we would be more than happy to schedule a conversation for you to learn more.
Denture Repair
We offer same-day denture repair on full and partial dentures depending on the severity of the damage.
Denture Reline/Rebase
Aging, bone resorption, loss of teeth, and disease or illness can cause your dentures to feel loose and in need of an adjustment. If your denture teeth are in good condition, relining is an excellent way to improve their fit and function.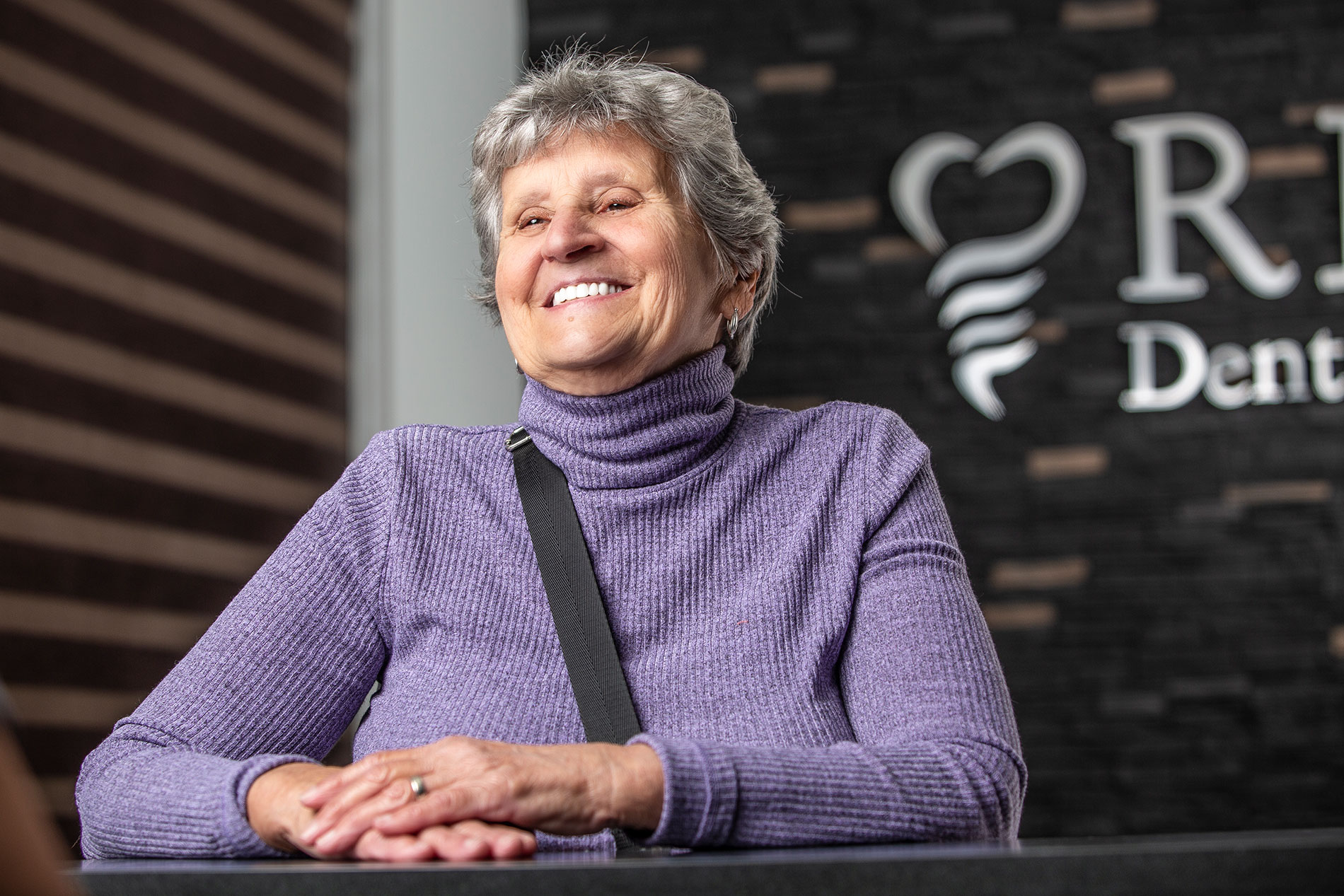 We'll suggest the right denture solution for you.
Signs Your Dentures Need Relining
They fit differently
Food and air gets stuck under your dentures
Your gums are increasingly sore
It has been more than two or three years since your last relining
Make an Appointment to Get your Dentures Relined!
Frequently Asked Questions
Do my dentures need to be repaired?
Denture repairs may be required if breaking or chipping occurs on your existing denture, or if one or more teeth need to be added to an existing denture due to natural tooth extraction.
How often should I get my dentures relined?
Most patients get their dentures relined at least every two to three years. Your gums can be affected by many things you may not realize—bone loss, weight gain, weight loss, and any change in medication can alter your dentures fit. If you have gone through any of these changes above, your dentures could need a reline. Patients that have had teeth extracted will need to have a reline done 8-12 months after their extractions due to the rapid bone loss and shrinking of the gums that will occur in that time.